Not According To Plan: Living Between Friday and Sunday
Series: Not According to Plan: What Do We Do when We Don't Know What To Do?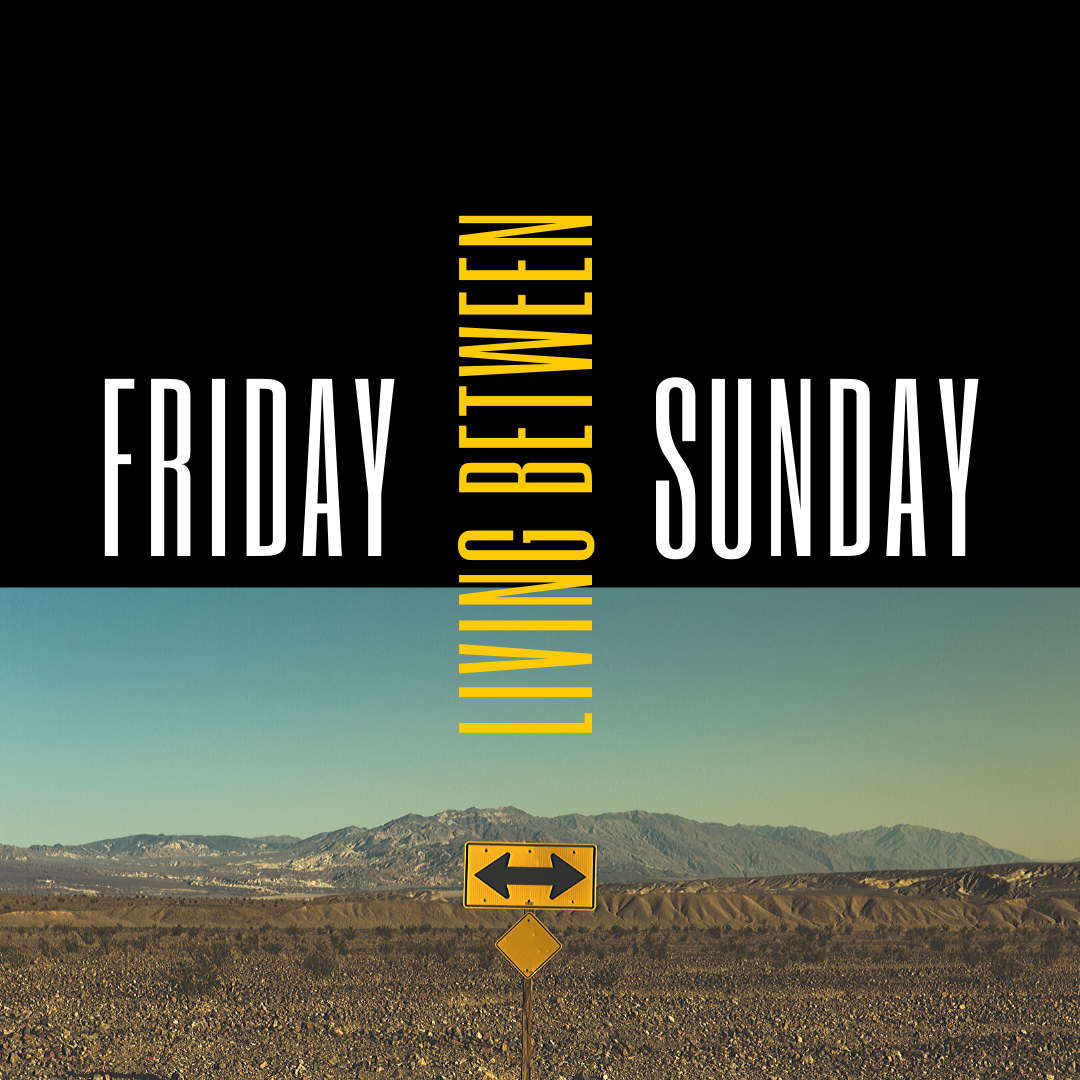 Summary
NOT ACCORDING TO PLAN: LIVING BETWEEN FRIDAY AND SUNDAY
If I had to do a day over until I got it right what would I change?
Big Idea for Series: Every curve ball will return us to the vital issue of evaluating our trust level in God
Romans 8:28-39 NLT
"28 And we know that God causes everything to work together for the good of those who love God and are called according to his purpose for them.
31 What can we say about such wonderful things as these? If God is for us, who can ever be against us? 32 Since God did not spare even his own Son but gave him up for us all, won't God, who gave us Christ, also give us everything else?
33 Who dares accuse us whom God has chosen for his own? Will God? No! He is the one who has given us right standing with himself. 34 Who then will condemn us? Will Christ Jesus? No, for he is the one who died for us and was raised to life for us and is sitting at the place of highest honor next to God, pleading for us.
35 Can anything ever separate us from Christ's love? Does it mean he no longer loves us if we have trouble or calamity, or are persecuted, or are hungry or cold or in danger or threatened with death? 36(Even the Scriptures say, "For your sake we are killed every day; we are being slaughtered like sheep." ) 37 No, despite all these things, overwhelming victory is ours through Christ, who loved us.
38 And I am convinced that nothing can ever separate us from his love. Death can't, and life can't. The angels can't, and the demons can't. Our fears for today, our worries about tomorrow, and even the powers of hell can't keep God's love away. 39 Whether we are high above the sky or in the deepest ocean, nothing in all creation will ever be able to separate us from the love of God that is revealed in Christ Jesus our Lord."
Big Idea (for today): God makes beautiful things out of every curve ball in our life

The miracle of Saturday is the reminder that Christ, the eternal God lies ahead.
Jesus defeats our greatest enemy not by declaring his invincibility over it, but by submitting to it.
Message Notes
You can add your own personal sermon notes along the way. When you're finished, you'll be able to email or download your notes.